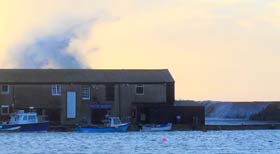 February 2021 dates

Sunday 7 February 2021
<![if !supportLineBreakNewLine]>
<![endif]>
Friday 12th February Chinese New Year
<![if !supportLineBreakNewLine]><![endif]>
<![if !supportLineBreakNewLine]><![endif]>

Half Term begins maybe ???


Sunday 14th Valentines Day

Tuesday 16th 2021 Shrove Tuesday Pancake Day
Monday 22nd



Maybe ???
---
Click here to see all the
Regular Events Over 70 activities
Dogs regulations
Dogs need to be on a lead all year on


Marine Parade, Cart Road, Gun Cliff, Church Cliff Walk, the Harbour, the Cobb, Lister & Langmoor Gardens

Lyme Regis's front beach:
Dogs are banned
from 1st May until 30th September

Dogs allowed all year
Monmouth Beach, Cobb Gate & East Beach.

Charmouth Beach:
no dogs from 1st May to 30 September.

Dog waste must be cleared up and disposed of properly and dogs must be under the handler's control at all times. Failure to comply may result in a fine or prosecution.
Please check notices locally to verify this information
Don't get cut off by the tide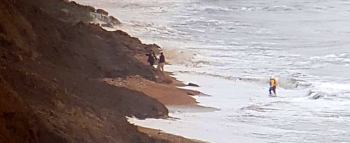 Nick Marks, Lifeboat Operations Manager said "We would encourage any visitor to the area to check tide times before walking along the beach, either Lyme Regis Tourist Information Centre or Charmouth Heritage Coast Centre. This half term week the local area is experiencing very high tides, so it is very important to check."

If you see anyone in trouble in the sea, call 999 and ask for the coastguard.


Jazz Jurassica
Music makes the world go round - right?
And we can't wait to give it another spin.

You're probably already hearing of lots of events being cancelled this summer.
So, "what's happening to Jazz Jurassica at the end of May"?
Many big festivals have been forced to cancel early because they cannot reconcile social distancing with financial viability or have to invest considerable sums of money in advance not knowing if they can proceed.

But thanks to Arts Council funding we've been able to re-design Jazz Jurassica to accommodate social distancing and still make the sums add up. And we don't have to spend lots of money before May.

So, the bands are booked, the venues primed - we're ready to rock and roll!

But before putting tickets on sale we've decided to wait for the publication of government plans, due later this month, for lifting lockdown.

We thought it sensible to wait and assess whether we might need to adjust arrangements in the light of changing advice. It's the last piece of the jigsaw. Then it'll be full steam ahead.
We hope to announce the festival line up and put tickets on sale by the end of February.

As loyal customers and supporters you'll get advance notice and the opportunity to purchase tickets before they're advertised more widely.

Because of social distancing we'll only have half the usual number of tickets available. So, getting ahead of the crowd will be even more important.

We will do our very best to bring live music back to this year's festival. And we're hopeful that we can proceed, but nothing is guaranteed in these uncertain times. Your safety is our top priority and we will abide by any official advice in force at the time.

Fingers crossed folks!

Save the dates for this year's festival:

Friday May 28 - Monday May 31, 2021:
JAZZ JURASSICA FESTIVAL

Lyme Regis and Axminster Rotary Clubs Charity Golf Day
at
Lyme Regis Golf Club
See
Rotary Charity Golf Day

Guided Walks and Tours
Fossil Walks

Rocks and Fossil Weekend
Charmouth Heritage Coast Centre Booking Advised: Tel 560772

Fossil Fantastic Weekend
Charmouth Heritage Coast Centre: Booking Essential Tel 560772

Daily Fossil Walks
Sat - Tues with Brandon Lennon from the anchor, Cobb Gate Tel 07944 664 757
Volunteers wanted
for Lyme Regis Regatta and Carnival Committee
or email lymeregis.carnival@mac.com
Books to your Door
Unable to get to the Library? Housebound?
If you are housebound or unable to get to your local

library, we may be able to arrange for books to be delivered to your home, free at regular intervals by volunteers.
We offer a wide range of fiction as well as information books on country life, cookery, travel, biography and other popular subjects. You can request specific books or subjects.
Large print books are available as well as talking books for people with sight problems, illness or other disabilities.
Books and talking books are delivered to your home by volunteers. All staff and volunteers always carry identity cards. Visits are usually every three weeks. There is no charge for our Home Library Service.
For more details, contact your local library and a member of staff will call to see if we can help you to use the library service.