Saturday 3rd

Fireworks
The display is Free! However a collection will be made during the evening for local charities so please give generously. 6.30pm Lyme Regis Harbour

followed by
Bonfire on the beach

Friday 9th



The Red Arrows – an illustrated talk by Phil Holt
: 11.00am
The Red Arrows aerobatic team has won the hearts of a nation and is renowned throughout the world, acting as ambassadors for Great Britain and supporting UK industry by demonstrating the capabilities of British equipment and expertise. Since their creation in 1965, the Red Arrows have flown over 4,000 displays in 52 countries.
Phil's illustrated presentation takes us through the events that led to the creation of this exceptional team of pilots. He then introduces the men and women in the famous red suits, who make precision their profession, teamwork their science and aerobatics their art form. He will bring some official Red Arrows Merchandise for sale.
An Air Traffic Controller for almost 40 years, Phil served at seven locations including Heathrow. He was a reservist in the R.A.F., a flying instructor and involved in Maritime Air Region operations; he can count among his flying achievements parachute dropping and flying for the St John's Ambulance air wing. He continues as an active pilot and is a Flying Display Director, involved with the show circuit for over 30 years.
Phil's talk will begin at 11.00am. Beforehand, at 10.00am, the AGM will be held: hear a summary of the year's activities across the many groups, monthly talks, trips and visits; learn of the (good) state of the U3A's finances; ask questions, make suggestions, and elect (or change) the committee. Coffee will be available at about 10.30am.
Organised by U3A Heritage Coast Lyme Regis. Entry is free for U3A members; for non-members a £2 donation is suggested.


Sunday 11th Armistice Day & Remembrance Day NATIONAL TWO MINUTES SILENCE 11.00 am





Lyme Bay Chorale performance of Fauré's wonderful Requiem
on Remembrance Sunday. The concert is at 4pm in St Michael's Church, Lyme Regis.




Wednesday 14th



Lyme Lunches
Nutritious, good value lunch, aimed at over 50's. 2 courses plus tea or coffee £6 The Pine Hall, Baptist Church, Broad Street. 2nd Wednesday of month. Organised by Lyme Forward. Bookings: Penny Black café (behind the Post Office)

Sunday 18th


KEN GOLLOP'S SHADY TREE TALK
with 60+ illustrations (Postponed from 4th March)
This is being billed as Ken's final talk. Lyme born and bred, this is Ken's unique view of Lyme's past with locations, events and characters illustrated by over 60 pictures. Woodmead Halls Time 2.30pm to approx 4pm Admission: £3 to include a cuppa.
Wednesday 21st

Meet and Remember - A memory café for Lyme Regis, Uplyme and Charmouth Supportive, friendly environment for those experiencing memory loss or who have recently been diagnosed with dementia and the friends/relatives/carers who support them. 2 - 3.30pm Lyme Regis Football Club Pavilion 3rd Wednesday of the month, contact 07704902604 lymememory@gmail.com or just come along. LymeForward
Tuesday 27th

Recent Research along the Jurassic Coast
by Sam Scriven, Earth Science Jurassic Coast Team Trust - joint with Dorset Wildlife Trust. The Lyme Regis Society. 2.30pm - 4pm Woodmead Halls. £2 to Members, visitors £3 Including refreshments.

Wednesday November 28th

AGM followed by TALK 'Foraging from the Garden'
by local writer and broad­caster Anne Swithinbank. Turn your plot into a productive forest garden. AGM 7.30pm talk at 8pm. Uplyme Village Hall Uplyme and Lyme Regis Horticultural Society
---
2018 Dates/events to be advised

LAST POSTING DATE International Economy to: Eastern Europe, Greece, Cyprus, Turkey, Malta and Iceland





Mince Pie and Coffee Morning
and sale of quality items. In aid of Save the Children. Baptist hall, Broad Street
Wreath laying services
at the HMS Formidable memorial in Lyme Regis Town cemetery
and at the Polish war Memorial in Anning Road (between Woodmead Road and Queens Walk junctions)

Armistice Day 2 minutes Silence
At the Monmouth Street War Memorial, St Georges Square. Silence at 11am: Please be sure to arrive early. Last Post and Silence at 1100hrs.


Remembrance Sunday Parade
9.45am from Langmoor Gardens. Participants please arrive by 9.30
followed by
Remembrance Service
at St. Michael's Church, Church Street at 10am. Serving representatives from all of the Armed Forces are expected to attend in uniform.
1115-1140 Hrs. Parade reforms and marches past the Town War Memorial and forms up in Cobb Square for address and dismissal
LAST POSTING DATE International Economy to: Africa, Middle East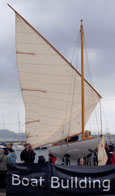 The Launch 2017


After 38 weeks of demanding work, the Lyme Regis Boat Building Academy Class of February 2017 are launching their boats for the first time. The 15 students are building six new build boats, all of which will be lined up for launch. The boats the students built are;
11′ Moth Dinghy;
11'3″ Beaulieu Scow;
16′ Bassett Rascal 2-seater runabout;
16′ Smakke Jolle;
18′ Orkney Yole;
20′ Paul Gartside Outboard.
Launch at Lyme Regis Harbour
---
'