Saturday 1st July 2017

The Big Mix: B-Sharp's annual celebration of local young musicians A fantastic day by the sea for all the family A festival run by young people, for young people Building self confidence and nurturing young talent
Friday 7th

Monmouth' - Marine Theatre Community Play 2017
Following from the outstanding Tempest of Lyme this summer, the 2017 Marine Theatre Community Production will be 'Monmouth', a specially commissioned play re-telling the events of the Monmouth Rebellion of 1685, which began here on Monmouth Beach (and, for some of the local rebels, also gruesomely ended there). It is written by Andrew Rattenbury and directed by Clemmie Reynolds: the team that – with a little help from W. Shakespeare – brought us The Tempest of Lyme. Performance times to be confirmed
www.marinetheatre.com
Saturday 8th

Monmouth' - Marine Theatre Community Play 2017
Following from the outstanding Tempest of Lyme this summer, the 2017 Marine Theatre Community Production will be 'Monmouth', a specially commissioned play re-telling the events of the Monmouth Rebellion of 1685, which began here on Monmouth Beach (and, for some of the local rebels, also gruesomely ended there). It is written by Andrew Rattenbury and directed by Clemmie Reynolds: the team that – with a little help from W. Shakespeare – brought us The Tempest of Lyme. Performance times to be confirmed
www.marinetheatre.com
Sunday 9th

Monmouth' - Marine Theatre Community Play 2017
Following from the outstanding Tempest of Lyme this summer, the 2017 Marine Theatre Community Production will be 'Monmouth', a specially commissioned play re-telling the events of the Monmouth Rebellion of 1685, which began here on Monmouth Beach (and, for some of the local rebels, also gruesomely ended there). It is written by Andrew Rattenbury and directed by Clemmie Reynolds: the team that – with a little help from W. Shakespeare – brought us The Tempest of Lyme. Performance times to be confirmed
www.marinetheatre.com
10th July


HIDDEN FIGURES
19:30 www.marinetheatre.com
'

Monmouth' - Marine Theatre Community Play 2017
Following from the outstanding Tempest of Lyme this summer, the 2017 Marine Theatre Community Production will be 'Monmouth', a specially commissioned play re-telling the events of the Monmouth Rebellion of 1685, which began here on Monmouth Beach (and, for some of the local rebels, also gruesomely ended there). It is written by Andrew Rattenbury and directed by Clemmie Reynolds: the team that – with a little help from W. Shakespeare – brought us The Tempest of Lyme. Performance times to be confirmed
www.marinetheatre.com
Friday 14th

Monmouth' - Marine Theatre Community Play 2017
Following from the outstanding Tempest of Lyme this summer, the 2017 Marine Theatre Community Production will be 'Monmouth', a specially commissioned play re-telling the events of the Monmouth Rebellion of 1685, which began here on Monmouth Beach (and, for some of the local rebels, also gruesomely ended there). It is written by Andrew Rattenbury and directed by Clemmie Reynolds: the team that – with a little help from W. Shakespeare – brought us The Tempest of Lyme. Performance times to be confirmed
www.marinetheatre.com
Saturday 15th

Summer Show and Country Fayre

The show is on Uplyme Playing Field, A Show Programme will be available detailing all the attractions and entertainment of the day. we hope to see lots of you there! Uplyme and Lyme Regis Horticultural Society

Monmouth' - Marine Theatre Community Play 2017
Following from the outstanding Tempest of Lyme this summer, the 2017 Marine Theatre Community Production will be 'Monmouth', a specially commissioned play re-telling the events of the Monmouth Rebellion of 1685, which began here on Monmouth Beach (and, for some of the local rebels, also gruesomely ended there). It is written by Andrew Rattenbury and directed by Clemmie Reynolds: the team that – with a little help from W. Shakespeare – brought us The Tempest of Lyme. Performance times to be confirmed
www.marinetheatre.com
Monday 17th

Black Ven Poetry Club Workshop


Six monthly live poetry workshops exploring ways of harnessing creativity to write poems, speak poems, and connect with the nature and elements outside. Anyone who is interested in how to develop ideas into poetry on the page, and on the stage. Join us if you're interested in thinking about language, articulation, story, speaking out and how. The workshops are aimed at poets, dreamers and thinkers. All abilities welcome. The workshops will involve: - Introducing themes to engage with nature and develop tools to write with, plus broad guidance and discussion about different approaches to composition and style; - Readings of relevant literature, and poetry; - Deep Listening and meditation; - A 15-minute outdoor learning observation exercise (outside and in silence); - Sharing our experiences from our 15 minutes and finding threads to work into; - Guest teachings on how to stand up and offer your poems to others from theatre performance, music and acting specialists to teach breathing, physicality, microphone technique and voice control using basic exercises. You will probably not come away with a poem or finished piece at the end of the workshop, but tools to work with between the sessions. You may find that the teachings allow release for new thinking in other areas, or being able to tap into creativity more deeply in any artform. Price: £10 or £6 if you are a regular face at the local Apothecary or Vittals & Verse open mic poetry nights. 12 - 2pm Marine Theatre Bar, Marine Theatre, Lyme Regis DT73QB Contact: blackvenpress@gmail.com or sarah@marinetheatre.com
Friday 21st July

2017
School's out for Summer


Lyme Regis Lifeboat Week 2017
Saturday July 22nd - Saturday July 29th 2017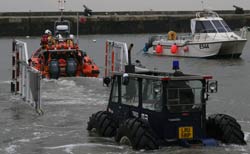 Monday 24th July

Junior Deep Sea Fishing trip
for ages 9-16. All tackle, bait and tuition provided. £20 per person. Booking essential.
8am - 12pm
Organised by
Lyme Regis Sea Angling Club
.
More Info
see
http://lymefishing.org.uk/juniorboat/
---
July 2016 events you may have missed

Music by the Sea'


Lyme Regis Town Band, First Concert of the summer on Marine Parade 8pm - 9.15pm The Shelters, Marine Parade

Beach Stall:
Tombola, Cakes, Bric-a-brac, Jewellery, Handicrafts, Books and much more. 10am - 3.30pm Jubilee Pavilion, Marine Parade. All proceeds to St Michaels Church
LYME REGIS COMMUNITY WEEK
showcasing just a few of the multitude of organisations in Lyme Regis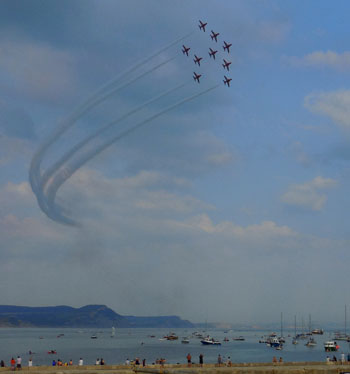 Lyme 's Red Arrows Red Letter Day
Yes, thanks to the efforts of locals, businesses and organisations, Lyme Regis is delighted to welcome the Red Arrows again this year. Today will be a day of events organised as part of 'Lyme Regis Communities Week'
Do not try to drive through Lyme Regis - traffic will be at a standstill in town (more so than usual). If a sign says a car park is full then it is!! There will be marshals advising where there are spaces. Use the Park and Ride please. See above right for more info on parking
Boat owners note there will be an exclusion zone in place please see top right
Lyme Regis Lifeboat Week

The following items in red are in aid of Lifeboat Week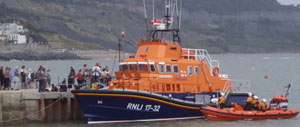 For full information about Lyme Regis Lifeboat Week; competition entry details and confirmation of times please see the full programme available from outlets throughout the town and posters. (Sorry but the organisers have asked us not to publish times in order that they can sell more programmes - only £2 from shops around the town) Fun for all the family.

The 48 page Lifeboat Week programme, with full details and timings of all events is now available at the lifeboat shop at the harbour and throughout Lyme Regis and Charmouth. www.facebook.com/LymeRegisLifeboatWeek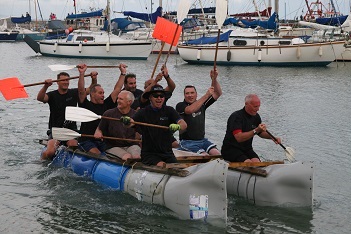 Bath Tub Race
Watch the fun as floating bath tubs are assembled then rowed from Cobb Gate to the harbour mouth. Can you stop the Firefighters winning for a 7th consecutive year? Have a go at building a floating tub yourself! Everyone welcome 8.00 pm. All details listed in the RNLI Lifeboat Week programme available at the shop and many other outlets around Lyme Regis and Charmouth and surrounding areas

Music for a Sunday Afternoon incorporating the RNLI's Songs of Praise presented by the Lyme Regis Churches accompanied by the Lyme Regis Town Band playing in the Shelters

Fun Run
5pm, West Gate All details listed in the RNLI , Marine Parade. Registration 15.30 - 16.45. Full details in the Lifeboat Week programme available at the shop and many other outlets around Lyme Regis and Charmouth and surrounding areas
Talk by Paul Atterbury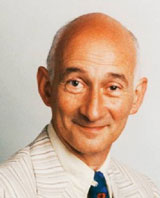 7.00 pm Uplyme Village Hall. Tickets now available in the Lifeboat Shop Adults £3.00 Under16's £1.50
The Great Lyme Regis Bake Off 'Lifeboat-Themed Cake' Competition
Any type of cake with a lifeboat theme: our boat or a boot; Stormy Stan, or something based on events in Lifeboat Week e.g. The Duck Race. So all you 'Mary Berrys' out there get thinking and designing - we look forward to seeing the results. Judging by Pam Corbyn of River Cottage fame. Entry details in the RNLI Lifeboat Week programme available at the shop and many other outlets around Lyme Regis and Charmouth and surrounding areas.
Lifeboat Lucky Dip £1 a dip and a prize every time - at the Lifeboat Shop All Day
RNLI Community Safety Roadshow
Talking to boat owners and the general public about how they can stay safe whilst

enjoying their activities around the coast. Our free impartial advice includes lifejacket checks, training, advice on board your own vessel and, should you need to, how to call for help. Around half the people who drown never expected to get wet - many get caught out by unexpected slips, trips and falls into the water.
If you are thinking of kayaking, boating, sailing then please feel free to come and have a chat to us, we want to help you before you have to call a lifeboat. See us at the Cobb.

Lyme Regis Arts Group Exhibition and Sale of members' work including affordable paintings, drawings, prints, cards and more at The Jubilee Shelters, Marine Parade Lyme Regis.
Flypast of RAF Puma helicopters
Part of the opening day of Lyme Regis' Lifeboat Week "The RNLI in Lyme Regis has received tremendous support from the RAF over a number of years and we are delighted that this will enable us to maintain the link between our charity and the air force."
Teddy Bear's Picnic in the Marine Parade Shelters - bring your own picnic.

Grand Comedy Charity Auction
Details in the RNLI Lifeboat Week programme available at the Lifeboat Shop and many other outlets around Lyme Regis and Charmouth and surrounding areas. Download pdf of lots to be auctioned. Viewing all day from 10.30am. Auction 6pm the Lifeboat Station

All day craft sales
in Langmoor and Lister Rooms (above Marine Parade shelters)

Kite making workshop
An activity for us all but particularly the under 11s. Make a kite with the kit provided - help is on hand. Marine Parade Shelters
Twinning Association's Admiral Sir George Somers Commemoration Parade


11.30am from Langmoor Gardens to the Cobb, with the Lyme Regis Majorettes and followed by the memorial service for Sir George Somers on the Cobb that will include all attending delegates from Bermuda. Sir George Somers became both a beloved politician and a celebrated naval hero but remains best known for establishing a British colony on Bermuda in 1609 after the crew of his ship, the Sea Venture, was heavily damaged in a storm, forcing the captain and crew to seek the first available land in order to survive. His heart was buried on the island and his body was pickled in a jar, returned to the Cobb and buried in his hometown Whitchurch Canonicorum, near Lyme Regis.

Fossil Walk Local fossiler and historian will escort you safely to see and find fossils on the local beach. From the Lifeboat Shop – tickets £5 adults, £2.50 children
Yard of Ale competition The Cobb Arms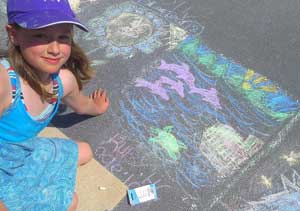 Children's Crab Fishing Competition in the inner side of the Cobb Harbour. Rules in the programme. Children under 8 yrs and non-swimmers must be accompanied by an adult throughout. All entrants please report to the Lifeboat Station before the competition begins. Sponsored by the Tackle Box on Marine Parade.
Pavement Artists Competition on Marine Parade. Five Age Groups.
Lyme Luggers
The Shelters
Meet the Crew
by the Lifeboat, The Slipway
The Famous Nag's Barbeque.
Food and MUSIC 'til late at The Nags Head in Silver Street,

Grand Duck Race from the Upper Mill, Windsor Terrace to Jordan Flats. £1 per duck. Prizes. Ducks on sale at the Lifeboat Shop.
Swimming challenge
All details listed in the RNLI Lifeboat Week programme available at the shop and many other outlets around Lyme Regis and Charmouth and surrounding areas. All participants including adults accompanying children must be registered
Re-Union Orchestra Marine Parade Shelters
Cricket
Uplyme Cricket Club
Three counties Swing Band
The Shelters, Marine Parade
Grand Lifeboat Week F

irework display
10pm The Cobb
Breakfast Baps for the early risers at the Lifeboat Station

Kit car Display
A group of like minded enthusiasts who enjoy talking about building, polishing and driving their kit cars and
Weymouth/Portland Model Boat Club.
Marine Parade
Sand sports
Sandy Beach


Grand Finale: Bad Dog No Biscuit – an eclectic mix of folk and jazz in the Marine Parade Shelters.
Ecumenical Service
Marine Parade 10.30am (NO 10am service at St Michaels)
---
---