Friday 4th - Sunday 6th May 2018

The Lyme Regis Fossil Festival
An annual event for the whole family. The Festival seeks to enthuse young people about science, earth sciences in particular.
Sunday 6th May 2018

Rogation Sunday
Blessing of the Boats: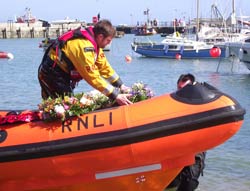 Rogation Sunday - when traditionally, the Lyme Regis Lifeboat holds a Blessing of the

Boats family service outside the boathouse at The Cobb. Wreaths are blessed and taken out to sea by the lifeboat where they are laid to commemorate those lost at sea. The short service, with the Lyme Regis Town Band, starts at 15.00 (3.00pm) everyone is more than welcome to attend
Monday 7th May Day (Early May Bank Holiday)

Saturday 12th & Sunday 13th May 2018



MillFest: National Mills Weekend is the annual festival of our milling heritage, providing visitors with a fantastic opportunity to celebrate working watermills.
Wednesday May 9th

RHS Wisley
7.45am COACH TRIP One of the great gardens of the world, plant centre, restaurants and shop. £20.00 Bookings: Annie Kobus 01297 443346 or 444927.

Sunday 13th May 2018

May Fete


Displays, over 50 stalls from local organisations and commercial stalls. Last year had: Wessex Marching Band, Falconry Display, children dancing, Taekwondo, Majorettes. Over 50 stalls, crafts, Activities, stalls, local groups. 13.00. Anning Road recreation Ground, The Playing Field, Anning Road
Wednesday 16th

Charity Golf Day
An annual event held at the Lyme Regis Golf Club and organized in conjunction with the Rotary Club of Axminster. Teams of four, Stableford, two scores to count, full handicap (max men 24, ladies 30). Organised by the Rotary Clubs of Lyme Regis and Axminster: We can make up teams. For further information contact secretary@lymeregisrotary.org

Saturday May 19th

PLANT SALE & COFFEE MORNING – inspiring and convivial, raising funds to support our events. Please bring donations of plants or home produce (cakes, jam, veg) to sell. Contact 01297 444962 for more details. 9.30 to 11.30am Uplyme Village Hall. Uplyme and Lyme Regis Horticultural Society
Wednesday May 23rd

'Square Metre Gardening' TALK by Claire Hart – Even with a tiny patch or maybe just a patio you can grow enough veg to feed a family of four using clever techniques. 7.30pm Uplyme Village Hall. Uplyme and Lyme Regis Horticultural Society
Friday 25 – Monday 28 May, 2018
LYME JAZZ & BLUES WEEKEND
Monday 28th Spring Bank Holiday


Half Term
---
Dates to be advised
Duck Race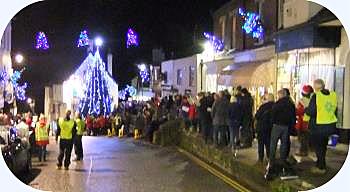 In aid of Lyme Regis Christmas Lights. Ducks available from 11.30 on the day. Midday from Windsor Terrace - (bottom of Woodmead Road). Cancelled because of bad weather now taking place Monday 29th.


The Mayday Yellow Welly fund raiser