Tuesday 1st June
THE HOP TALKS: TROPICAL RAINFORESTS
Professor Howse is organising a new exciting series of conversations that explores environmental issues. Former Director of Kew Gardens, Professor Sir Ghillean Prance gives the inaugural HOP talk. Drawing on over 20 years of his research into Amazonian ecology, Professor Prance will explain why the integrity of tropical forests is essential for maintaining plant and animal diversity. £7.00 / £5.00 under 21s reserved seating (socially distanced) | 10% discount for members www.marinetheatre.com
Wednesday 2nd June 2021 U3A Day



a day dedicated to learning, staying active and having fun in your Third Age - that's people who are retired, semi-retired or no longer bringing up a family.
"We hope this day will help to challenge negative perceptions of older adults and will bring together all Third Agers in the community to learn about the contribution u3a makes to the quality of life for retired people".
celebrating the learning, activity and fun that happens every day in u3as across the country. If you are not currently a u3a member, we'd love you to come along to your local u3a event and help us celebrate the new experiences and fun we are having in the third stage of our lives. And if you want to get involved but you are not yet a member – why not consider joining? Please see www.lymeregisu3a.org for details of how to join

Monday 7th June

Saturday 12th
Uplyme Fete

Friday 18th June:


Dorset reptiles:
David Croman from Bridport will present via zoom to members of Lyme Regis u3a SciTec Group at 10am. Please see www.lymeregisu3a.org for details of this event and membership of the learning co-operative.

Sunday 20th 2021 Fathers Day, Summer Solstice

SATURDAY 26 JUNE 2021

LYME REGIS COMEDY CLUB WITH THE RAYMOND AND MR TIMPKINS REVUE
Ten pounds and five acts; it's the long-awaited return of the best value comedy event in the South West. The headliner act in June is The Raymond and Mr Timpkins Revue - "A mad, anarchic triumph of stupidity over style. Not to be missed", according to The Guardian Karen Bayley, the first ever female winner of the prestigious Comedy Store King Gong award, is also on the bill alongside Luke Honnoraty. Bridport's own Tom Glover returns as the loveable resident compere. £10.00 advance / £12.00 on the door | 10% discount for members www.marinetheatre.com

Bestselling thriller writers to appear in Dorset crime festival's first live event
Two of the UK's leading psychological thriller writers are coming to Lyme Regis in June. Sunday Times million-copy bestselling author Erin Kelly will be in conversation with Sarah Hilary, winner of the Theakston's Old Peculiar Crime Novel of the Year, in the garden of the Lyme Regis Bookshop at 6pm, on Saturday 26th June. They will be discussing their new novels, Kelly's Watch Her Fall and Hilary's Fragile, in an event organised by Lyme Crime, Dorset's brand-new crime and thriller festival.
Lyme Crime launched in 2020 with a series of online panels and conversations featuring some of the UK's biggest crime and thriller writers, including Killing Eve author Luke Jennings, Cass Green, Caz Frear, Fiona Cummins and Mark Edwards.
Festival director Paddy Magrane hopes that June's event is the start of something big. 'I'm delighted to finally see a live event in the diary. Erin and Sarah are two of the best psychological thriller writers in the business, and the evening is sure to be a fascinating insight into their writing process and what inspired their fabulously dark new books. I'm looking forward to more one-off events this year, and then a whole weekend of criminally good discussions and panels in June 2022 at the Marine Theatre in Lyme.'
Tickets for Dancing with Danger, Erin Kelly and Sarah Hilary in conversation, cost £5 and can be purchased in the bookshop and at https://www.lymebookshop.com/shop/dancing-with-danger-event-ticket/
Sunday

Coast to Coast: Jurassic Coast Motorcycle Run: CANCELLED info www.wcmcc.org.uk Westland Classic Motorcycle Club
---
Dates to be advised Covid Permitting
Jurassic Coast Challenge www.jurassiccoastchallenge.com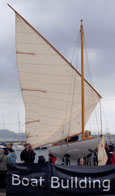 Boat Building Academy Boat Launch

Just eight months ago this Class was learning how to sharpen chisels and make dovetail joints. Now they're making boats as part of their training on our intensive 38 week 'Boat Building, Maintenance and Support' course. You can read what brought each student to the Academy and follow the progress of the boat builds at www.boatbuildingacademy.com.

At 2.30pm(ish) the boats will be led from the Academy's workshops on Monmouth Beach to Lyme Regis Harbour. Champagne corks will pop and each boat will be launched into the water for the first time. The launch will celebrate the achievements of the class, the end of their training at the Academy and the start of their new lives as boat builders.

the slipway -

This is an approximate time due to the scale of the event.

more info.. see right

Axe Vale Show 2021 CANCELLED: we hope that in due course, we can plan a Show for June 2022 and to continue to raise funds to help support local groups and individuals. Axe Vale Show

Summer Picnic Until further notice, sadly we are now closed.
To celebrate 80 years of rescuing and rehoming animals, we are throwing a Big Summer Picnic! Games and activities for all ages and plenty more to be announced. Stay up to date on our Facebook page https://www.facebook.com/FerneAnimalSanctuary or our website www.ferneanimalsanctuary.org
---