Tuesday 1st June
THE HOP TALKS: TROPICAL RAINFORESTS
Professor Howse is organising a new exciting series of conversations that explores environmental issues. Former Director of Kew Gardens, Professor Sir Ghillean Prance gives the inaugural HOP talk. Drawing on over 20 years of his research into Amazonian ecology, Professor Prance will explain why the integrity of tropical forests is essential for maintaining plant and animal diversity. £7.00 / £5.00 under 21s reserved seating (socially distanced) | 10% discount for members www.marinetheatre.com
Wednesday 2nd June 2021 U3A Day



a day dedicated to learning, staying active and having fun in your Third Age - that's people who are retired, semi-retired or no longer bringing up a family.
"We hope this day will help to challenge negative perceptions of older adults and will bring together all Third Agers in the community to learn about the contribution u3a makes to the quality of life for retired people".
celebrating the learning, activity and fun that happens every day in u3as across the country. If you are not currently a u3a member, we'd love you to come along to your local u3a event and help us celebrate the new experiences and fun we are having in the third stage of our lives. And if you want to get involved but you are not yet a member – why not consider joining? Please see www.lymeregisu3a.org for details of how to join

Monday 7th June

Saturday 12th
Uplyme Fete

Friday 18th June:


Dorset reptiles:
David Croman from Bridport will present via zoom to members of Lyme Regis u3a SciTec Group at 10am. Please see www.lymeregisu3a.org for details of this event and membership of the learning co-operative.

Sunday 20th 2021 Fathers Day, Summer Solstice

SATURDAY 26 JUNE 2021

LYME REGIS COMEDY CLUB WITH THE RAYMOND AND MR TIMPKINS REVUE
Ten pounds and five acts; it's the long-awaited return of the best value comedy event in the South West. The headliner act in June is The Raymond and Mr Timpkins Revue - "A mad, anarchic triumph of stupidity over style. Not to be missed", according to The Guardian Karen Bayley, the first ever female winner of the prestigious Comedy Store King Gong award, is also on the bill alongside Luke Honnoraty. Bridport's own Tom Glover returns as the loveable resident compere. £10.00 advance / £12.00 on the door | 10% discount for members www.marinetheatre.com

Bestselling thriller writers to appear in Dorset crime festival's first live event
Two of the UK's leading psychological thriller writers are coming to Lyme Regis in June. Sunday Times million-copy bestselling author Erin Kelly will be in conversation with Sarah Hilary, winner of the Theakston's Old Peculiar Crime Novel of the Year, in the garden of the Lyme Regis Bookshop at 6pm, on Saturday 26th June. They will be discussing their new novels, Kelly's Watch Her Fall and Hilary's Fragile, in an event organised by Lyme Crime, Dorset's brand-new crime and thriller festival.
Lyme Crime launched in 2020 with a series of online panels and conversations featuring some of the UK's biggest crime and thriller writers, including Killing Eve author Luke Jennings, Cass Green, Caz Frear, Fiona Cummins and Mark Edwards.
Festival director Paddy Magrane hopes that June's event is the start of something big. 'I'm delighted to finally see a live event in the diary. Erin and Sarah are two of the best psychological thriller writers in the business, and the evening is sure to be a fascinating insight into their writing process and what inspired their fabulously dark new books. I'm looking forward to more one-off events this year, and then a whole weekend of criminally good discussions and panels in June 2022 at the Marine Theatre in Lyme.'
Tickets for Dancing with Danger, Erin Kelly and Sarah Hilary in conversation, cost £5 and can be purchased in the bookshop and at https://www.lymebookshop.com/shop/dancing-with-danger-event-ticket/
Sunday

Coast to Coast: Jurassic Coast Motorcycle Run: CANCELLED info www.wcmcc.org.uk Westland Classic Motorcycle Club
---
Dates to be advised Covid Permitting
Jurassic Coast Challenge www.jurassiccoastchallenge.com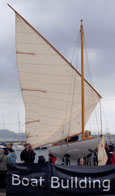 Boat Building Academy Boat Launch

Just eight months ago this Class was learning how to sharpen chisels and make dovetail joints. Now they're making boats as part of their training on our intensive 38 week 'Boat Building, Maintenance and Support' course. You can read what brought each student to the Academy and follow the progress of the boat builds at www.boatbuildingacademy.com.

At 2.30pm(ish) the boats will be led from the Academy's workshops on Monmouth Beach to Lyme Regis Harbour. Champagne corks will pop and each boat will be launched into the water for the first time. The launch will celebrate the achievements of the class, the end of their training at the Academy and the start of their new lives as boat builders.

the slipway -

This is an approximate time due to the scale of the event.

more info.. see right

Axe Vale Show 2021 CANCELLED: we hope that in due course, we can plan a Show for June 2022 and to continue to raise funds to help support local groups and individuals. Axe Vale Show

Summer Picnic Until further notice, sadly we are now closed.
To celebrate 80 years of rescuing and rehoming animals, we are throwing a Big Summer Picnic! Games and activities for all ages and plenty more to be announced. Stay up to date on our Facebook page https://www.facebook.com/FerneAnimalSanctuary or our website www.ferneanimalsanctuary.org
---
2022 Dates
Thursday 2nd June 2022 Spring bank holiday
Thursday 2 June - Sunday 5 June 2022:
JAZZ JURASSICA FESTIVAL
2022 the late May Bank Holiday moves to early June for the Queen's Platinum Jubilee. We've decided to join these very special celebrations on the new Bank Holiday weekend in early June. We expect accommodation will book up very quickly for those dates so you might want to start making plans! In 2023, the Jazz Jurassica festival will return to its traditional May Bank Holiday dates.
Friday 3rd June 2022 Platinum Jubilee bank holiday
2022 date to be advised
Coast to Coast: Jurassic Coast Motorcycle Run: Lyme Regis to Weston-super-Mare Covid rules permitting
Veteran, Vintage & Post War Classics (in production in the 1990's) will again start from Lyme Regis promenade (Guncliff) and, after the customary call by the Town Crier and address from the Mayor, will proceed to the Clubs home base at Chilthorne Domer Recreational Club. Then it's onto Wells Market Place and Bishops Walk for the lunch stop before proceeding to the finish and award presentations by the Mayor on Burnham-on-Sea South Esplanade. Vintage Motorcycle Club, Dorset section visit Lyme Regis. Come and view the parade of bikes first at the Guncliff and talk to the riders This event is open to motor bikes in production up to and including 1972 including Veteran and Vintage. Departs in small groups from 10am from Cobb Gate/Marine Parade. Supported Charity: Headway Somerset More info www.wcmcc.org.uk Westland Classic Motorcycle Club
June: Dogs banned
from the town's main beaches. (1st May until 30th September)
Permitted on Back Beach & Church Cliff, Monmouth Beach.
Dogs need to be on a lead all year on


Marine Parade, Cart Road, Gun Cliff, Church Cliff Walk, the Harbour, the Cobb, Lister & Langmoor Gardens
Please check notices locally to verify this information
Open Air Theatre This Summer in Lyme
Dorset residents can soon experience a Shakespeare play as he first saw it performed; in the open air with Elizabethan costumes, music and dance. On 2 September The Lord Chamberlain's Men, who have direct links to the bard's history, will perform Shakespeare's greatest tragedy Macbeth in Lyme Regis. It is a play of supernatural magic, vaulting ambition and an examination of the dreadful consequences of the insatiable lust for power.
Although organised by the Marine Theatre, this event will take place nearby at the Davey Fort to allow for the large authentic set built on site especially for the performance.
This is part of a series of Covid-safer outdoor events organised by the arts venue, which include a visit from the popular HandleBards cycling theatre company, which has already sold out.
Another highlight is a performance of Oscar Wilde's comic masterpiece The Importance of Being Earnest that takes place on Wednesday 28 July.
Full details and tickets are available from www.marinetheatre.com
Exhibitions


Local artisan blacksmith holds debut sculpture exhibition

Light, Form & Movement
by Jonne Ceserani
Friday May 28th to Thursday June 3rd.
Jonne will be exhibiting two ranges of sculpture. The first is a series of figurative works in bronze, and their steel originals, bringing to life the elegance and dynamism of acrobatic form and movement. The second series features 'time lapse' compilations of animal forms from dolphins to swallows to create sculptures that capture the animal's natural movement and environment.
Uplyme-based Jonne has invested his time during the Covid lockdowns to develop CeseraniSculpture, his new venture. He says "This has been a great opportunity for me to go back to my artistic roots and experiment with building a portfolio of bronzes. I'm looking forward to getting some public reaction to my work."

The Courtyard Gallery, the Town Mill, Lyme Regis
from Friday May 28th to Thursday June 3rd

The exhibition – Light, Form & Movement - will be open 11-6 each day
Alongside Jonne's work will be

A display of Photography
by Andrew Haydon

Dorset-based Andrew is showing black and white work reflecting the landscapes and townscapes of Dorset, together with images of wildlife taken in southern England.

Lyme Regis Art Society
Annual Exhibition and Sale of Art
Paintings and 3D work by local artists
at the
Town Mill Malthouse Gallery.

Open to the public
May 29th to June 8th
10:30 am to 4:30 pm. Free Admission

Come and see 'About a Bee',
Or Fish for Ivor in the Sea!
Then sing along in seaside rhyme,
And learn how seagulls spend their time!
Running from 19 May until 19 June,
Telling Tales! is the third in a series of solo exhibitions of a Lyme Bay Artist's work to be held in the Rotunda Gallery of the Lyme Regis Museum. It is comprised of pictures, words and whimsy created by author and illustrator Carolyn King for three of her children's books: About a Bee, Along Came a Seagull and The Fish Lizard of Lyme.

During this exhibition, the Lyme Regis Museum will be open four days a week, from Wednesdays through Saturdays, with social distancing in place. For further info and advance booking, see www.lymeregismuseum.co.uk

Lyme Light: Where Sea Meets Sky

From 22 June until 1 August

the Rotunda Gallery in the Lyme Regis Museum
will be hosting Lyme Light, a solo exhibition of paintings and drawings by Pauline Sayers, a member of Lyme Bay Arts, which represents, in her words, "my past year observing the ever-changing sea, sky and coast from different areas within Lyme Bay, looking out towards the dazzling light on the horizon in what has been an unprecedented time. My aim is for my paintings to convey some of the wonder and tranquillity of what we see when looking out towards the horizon."

The Museum is open Tues-Suns; 10am-4pm. For further details and advance bookings, visit www.lymeregismuseum.co.uk
Lifeboat crew featured in new exhibition
An exhibition featuring the volunteers of the RNLI in Lyme Regis opens on Thursday (June 24) at the Courtyard Gallery in the Town Mill square.
The exhibition opens daily from 10am-4pm and includes

portraits of many of the crew by professional artist Maria Barbashina who has also recently joined the Lyme Regis RNLI.
The exhibition will be open for one week and admission is free.
ADVANCE NOTICES
COVID PERMITTING

LIFEBOAT WEEK 2021
Saturday July 24th - Saturday July 31st 2021
Closing date approaches for entries for
Horticultural Society Summer Show
Entrants for the Uplyme & Lyme Regis Horticultural Society Summer Show at Uplyme Village Hall are invited to submit their entry form by 7pm on Wednesday 7th July. Entry forms are available from the website www.ulrhs.wordpress.com, or on page 30 of the Summer Show Schedule. Forms can be submitted by email to ulrhs.entries@gmail.com or handed in at Uplyme Stores.
There are 115 categories to enter, including flowers, fruit and veg, home produce, cookery, and fun classes, amongst many others. All classes are open to all age groups. The theme of this year's show is lavender and the Society will be awarding a prestigious new cup for the best exhibit on the show theme of lavender.
Competition entries must be received between 8 and 10am on Saturday 10th. The Show opens at 1pm after judging in the show marquee has concluded, and features a dog show, entertainments, a wide range of stalls including a plant stall, refreshments and a bar running throughout the afternoon. The Show closes at 5pm after the presentation of awards at 4.30pm.
Covid precautions are to the fore, with all exhibits taking place in a well-ventilated marquee this year. One-way pedestrian flow will be in place, stalls will be well spaced and there will be plenty of hand sanitation points.
Entry is £2.50 for adults and free for accompanied under-16s. Visitors are advised to bring cash for the entrance fee, catering and general spending at the show. The Show programme and schedule is available free from Uplyme Post Office, Raymonds Hill Post Office and Ginger Beer in Lyme Regis.
Volunteers needed
The Society is looking for volunteers to help with the Show – local residents as well as members of the society. Those who volunteer as stewards will gain free entry to the show.
Roles involve tasks such as marking up the field in advance, assisting the judges, managing pedestrian traffic flow, manning Society stalls, guiding stallholders, managing the car park and helping the catering team.
Anyone who can spare an hour at 5pm on Friday 9th July or an hour or two at any time between 8am and 6pm on Saturday 10th July please contact Alan Vian vianfamily@gmail.com.

See Uplyme and Lyme Regis Horticultural Society


Boat Building Academy
student boat launch Lyme Regis Harbour
The end of the 38 week Boat Building Course. Students will walk their boats down to Lyme Regis harbour where they will be launched for the first time. The class have completed their training and the day marks the start of their lives as boat builders.
Yvonne Green, Principal of the Academy, says, 'I'm confident that the students wishing to work in the marine industry will easily find employment. We have an excellent relationship with employers and students join our growing Graduates' Network which is regularly updated with jobs and opportunities. There is a skills shortage in boat building, which is a thriving industry'.
After a few words from Commander Tim Gedge, a Director of the Academy, the boats will launch one by one into the water. The Academy would be delighted if you would like to join them to celebrate the achievements of the students
Read about where Academy Graduates go on to work, their profiles, photographic build diaries and Graduate case studies, see the Academy's website at: www.boatbuildingacademy.com
WALKS and TOURS

Do take advice about safe tide times before setting off for more than fifteen minutes hike without a guide, along our beautiful beaches: - what appears to be an easy bit of ground to scramble over is more likely to be a treacherous mud slide - don't take a chance!
A selection of 12 walks around Lyme Regis area to do at your leisure see here for maps
Lyme History Walks

Meet at the Marine Theatre

"Discover the unique and colourful history of Lyme Regis with experienced tour guide Chris Lovejoy"
01297 443140
Ghost Walks


May – September From outside Lyme Regis Museum
Lasts 1 hour
0797 0068 700 www.ghostwalkslyme.org.uk
Mary Anning

Mary Anning was a world famous fossil hunter - and was featured in Tracey Chevalier's novel Remarkable Creatures - hear stories of her life and see where she lived and hunted.
Lyme Regis Philpot Museum, Bridge Street, Lyme Regis,
Open Air Market
Every Monday
Manor Farm Holiday Centre, Charmouth