Lyme Regis:- 'The Pearl of Dorset'
Set in the midst of the magnificent 'Jurassic Coast' World Heritage Site

Whether you fancy fossiling, fishing or feeding fish; supping (Stand Up Paddleboarding) on the water or in a pub; walking or watching a show; visiting art studios or exhibitions Lyme Regis offers it all.
---
Things to do
There's always lots going on throughout the year in Lyme Regis. Click on the event to go to the month it happens ............

Join in and have fun!
100's of events - see each month for full details
Weather
This weather forecast is generated by the Met Office Weather Widget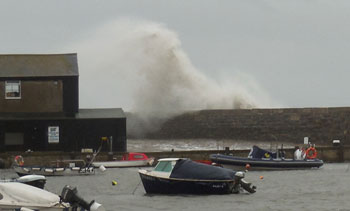 Taken across the harbour from the safety of the beach
---

Lyme Regis is one of the smallest towns in England to boast both a

Seaside Theatre
and a
Cinema: listed but sadly destroyed by fire...read more

Lyme Regis Town Band plays on the seafront throughout summer and at various concerts throughout the year




The Town Mill
is a working watermill nestling around a cobbled courtyard, with restored mill buildings.

Lyme Regis Museum Built on the site of the home of Lyme's renowned fossilist Mary Anning, the museum is one of the architectural gems of the town.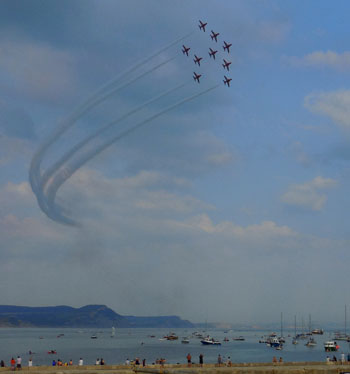 Latest RNLI News
Lifeboat crew start the year with awards ....More
---
Top surgeon joins Lyme Regis RNLI crew ....More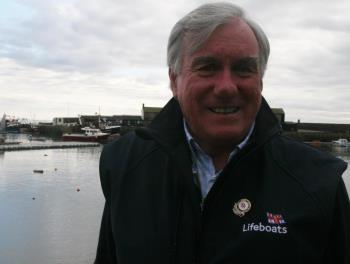 RNLI crew swap boats for a refit ..More
Dave is 'dunked' as he retires from Lyme Regis RNLI ..More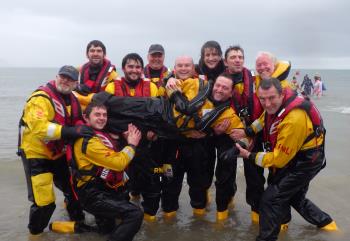 Ordeal in the dark for broken leg victim rescued by lifeboat crew ...More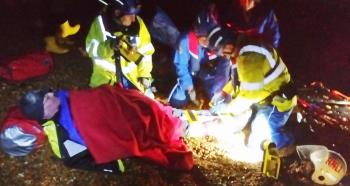 Charmouth swim is a crowd puller ...More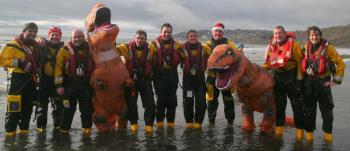 New man at the helm of Lyme Regis lifeboat
...More
---
'Pamper' evening raises £200 for RNLI ...More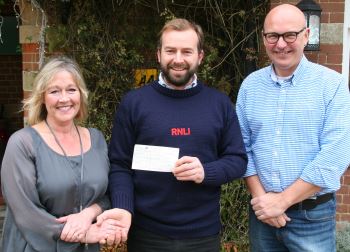 ---
Teens 'amazing' six months with RNLI crew...More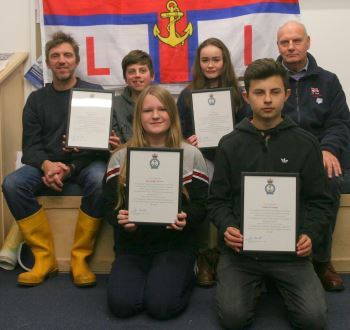 ---
Bowlers roll up a boost to RNLI funds...More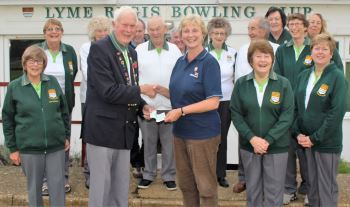 ---
Lyme Regis Sailing Club & Herbies present Fish Supper proceeds ...More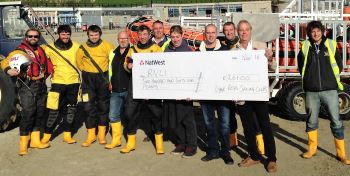 ---
Lyme Regis Sailing Club & Herbies supporting local RNLI with a Fish Supper ...More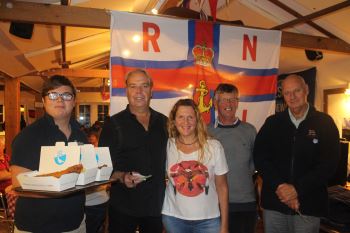 Jack Tomas Young, Herbie's representative & sailing club member, Paul Bryant, Gillian Bryant, LRSC Commodore Jerry Rook & Lyme Regis RNLI DLA Ian Marshall